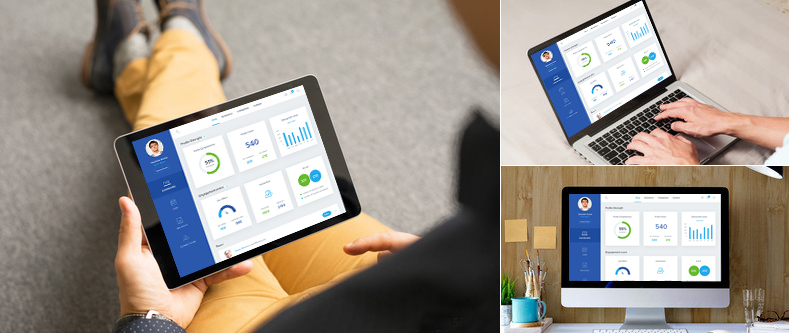 Front Desk Management
ouchQ Front Desk Hotel Software is the modern solution which has whole range of integrated modules to cover every aspect of property management. The generalized version of touchQ FrontDesk Hotel reservation software is wide accepted worldwide with due to its state-of-art technology and extremely easy to use in nature. The major modules of the latest touchQ FrontDesk constitutes of Easy Check-in / Check-out, 2 Click guest reservation, Group Management, House Keeping, Night Audit, Travel Agent, Guest History and lot other
Key Modules
FRONT OFFICE MANAGEMENT
HOUSE KEEPING MANAGEMENT
LAUNDRY MANAGEMENT
ONLINE RESERVATION SYSTEM
BANQUET AND EVENT MANAGEMENT SYSTEM
FINANCE MANAGEMENT SYSTEM
HR AND PAYROLL MANAGEMENT SYSTEM
FRONT OFFICE MANAGEMENT
This software caters specifically to Front Office Management and is compliant with all the present standards in the trade. This Software is designed to accommodate the needs of various types of properties viz the hotels, motels, resorts, clubs, B & B's, small hotel franchisees, clubs, hostel and apartments. touchQ Front Desk, Hotel Software is the modern solution which has whole range of integrated modules to cover every aspect of property management
The main advantage of this software is simple GUI with advanced calendar view. In the main screen we can see all the things related to a room, such as room cleaned or not, is the room blocked, Reserved, or check in. We can shortlist all the room categories in a single click. Another feature is we can check in a room in different categories. Once the customer is check in we can reuse the complete details of the customer for life long.
Our software contains all modules which will help you to run the business in an easy and convenient way. We can customize our software to fit your needs. The most common module used by hotels is Property Management System (PMS) which has the following modules
reservation/billing
hospitality/sales and catering
POS (point of sale) and hotel accounting
hotel management (front desk, back office management)
Benefits of Front Office Management
Elegant and easy to use
Cost effective solution.
Enhances performance of man power and resources.
Helps in reducing cumbersome paperwork and maintenance of records.
Checks frauds and clerical errors.
Immediate access to critical reports for instant decision making.
Archives statements and reports for statistical analysis purposes.
Interactive user interface
Automatic calculation of tax/ VAT
Automatic application of applicable discounts
Bills on hold report
Property specific voucher format
Reports
Daily transaction
Day closing
Advance Details
Monthly report
Collection Register
Collection Details
Night Audit Report
Tax Report
Bill Reports
Occupancy ratio
Reservation Report
Customer Details
Room Details
HOUSEKEEPING MANAGEMENT
Housekeeping management allows the house keeping department to manage their day-to-day activities. The Housekeeping Component is an effective tool in managing your hotel's housekeeping department. We provide a wide variety of reports that allow your maid staff to divide workloads and cleaning schedules based on your policies and specific property needs. Front desk management tracks your housekeeping room status in real time, so your front desk knows the instant your maid staff changes the room status, even as they leave the room cleaned.
Benefits of Housekeeping Management
Automatic Room Status linked to check in check out
Extra Bed Supply
Housekeeping Stock Control
Linked with Front office
Reports
Store Purchase Report
Store Issue Report
Damage And Waste Report
Opening Stock Report
Room Status Report
Extra Bed Details
LAUNDRY MANAGEMENT
Laundry Management module helps the corresponding department to do their work with minimum manpower. It helps to manage records of Guest Laundry as well as In-House Laundry. The Laundry bills are linked with front office.
Benefits of Laundry Management
Guest Laundry
Defining rates for various laundry services offered
Check in/Check Out status linked with front office
Guest/in-House Laundry Records
Laundry Issue and Return
Laundry bills are linked with front office
Reports
Laundry Issue
Laundry return
Damage And Waste Report
Room Status Report
ONLINE RESERVATION SYSTEM
This module offers you the global presence. It is integrated with front office module so you can provide more professional service to your customers.
Benefits of Online Reservation System
Integrated with front office
Can provide a more professional service
Confirmation e-mails
Global options give you global presents
Easy integrated software management
BANQUET AND EVENT MANAGEMENT SYSTEM
This module helps you manage your conference rooms. You can make reservations for conference room. Including is the option of combining conference rooms and keeping track of the correct availability and prices. All of your various departments are linked to the banquet, event management, kitchen, front desk, reception etc. everyone is informed about the status of the event and their respective requirements.
Benefits of Banquet and Event Management
Party Order Booking In Different types of Banquets
Banquet Billing & Equipment Billing
Date wise, Banquet wise Vacant & Occupied Status
Billing for Banquet Hall booking and other chargeable services
Reports
Banquet Sales Summary/Detail Summary
Party Order Booking Report
FINANCE MANAGEMENT SYSTEM
This module related to all the accounting activities in a hotel like receipts and payments, denomination entries, journals and vouchers etc…
Benefits of Financial Management system
Managing receipts and payments
Managing denomination entries
Managing journals and vouchers
Managing party sales
Managing salary statements
Reports
Day book
Cash book
Ledger
Monthly ledger
Trial balance
Account total
Profit and loss
Receipt and payment report
Denomination report
HR AND PAYROLL MANAGEMENT SYSTEM
This module manages employees, employee scheduling and payroll. It helps the managers to calculate incentives. Salary automatically calculated through punching machine.
Benefits of HR and Payroll Management system
ADD/Edit/Remove Employ Details
Automatic monthly salary calculation
Managing basic salary for an employ
Managing leave salary and employ pay to
Integrated with biometric punching machine
Integrated with financial module
Advanced feature for calculating salary statement of deleted employs
Automatic salary calculation using punching machine
Integrated with employ management
Integrated with financial module
Sales Incentive calculation
Item wise
Sales Price wise
Production incentive calculation
Item wise
Auto calculation of salary excess and short
Salary advance management
Reports
Salary statement individual
Salary statement total
Attendance report
Sales incentive
Salary statements
Attendance reports